Upcoming Shows
Nashua Area Artists Association Show
January
Through
February 2018
ArtHub Gallery
30 Temple Street
Nashua, NH
ArtHub Gallery
Hours
Thursdays & Fridays: 11:00am—3:00pm
Saturdays: 10:00am—2:00pm
---
Recent Works Showing at the NH Antique Coop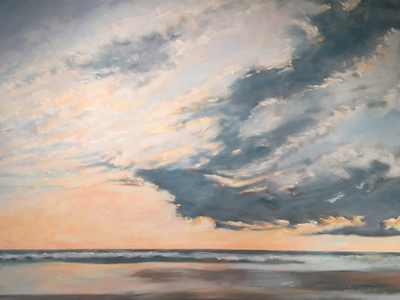 November through
December, 2017
Open Daily
10am—5pm
Free Admission
Free Parking
323 Elm Street
Milford, NH
---
Past Shows
Holiday Maker Fair
December 3, 2017
10:00 am—4pm
NHIA French Hall
148 Concord Street
Manchester, NH
Free Admission
Handicap Accessible
Daryl D. Johnson Artist will be present during the Fair.
---
Hollis Arts Society 10th Annual Art Exhibit
November 4 & 5, 2017
9:30 am—4pm
Lawrence Barn
28 Depot Road
Hollis, NH
Free Admission, Free Parking
Refreshments
During NH Open Doors Weekend
---
NAAA Show at the ArtHub Gallery
Opening Reception September 28th from 6 – 8pm
September  1 through October, 2017
Wednesday – Fridays: 11:00am – 3:00pm
Saturdays: 10:00am – 2:00pm
---
Art Walk in Depot Park
September 2, 2017
11 am—3pm
Peterborough, NH
I will be demonstrating at this show.
---
Greeley Park Art Show
August 19 & 20, 2017
10 am—4pm
Greeley Park
Nashua, NH
Free Admission
Free Parking
---

Amherst Art Show on the Green
July 4, 2017
9 am—1pm
Village Green During the 4th of July Parade
Amherst, NH
Free Admission
---
Hollis Arts Society Pop-Up Art Show
May 6 & 7, 2017
10 am—4pm
Lawrence Barn
28 Depot Road
Hollis, NH
Free Admission
---
Nashua Area Artists Association Show
April-May 2017
ArtHub Gallery
30 Temple Street
Nashua, NH
Gallery Opening Saturday, April 8th from 11am—2pm.
Free to the public and refreshments will be served.
ArtHub Gallery Hours
Thursdays & Fridays: 11:00am—3:00pm
Saturdays: 10:00am—2:00pm
---
The Art of the Landscape II
October-November 2016
NH Art Association
Robert Lincoln Levy Gallery
NH Art Association
Portsmouth, NH
---
The Next Bend —  Daryl D. Johnson Introduces New Works at Solo Show
September, 2016
The Next Bend, an exhibit of oil paintings by Daryl D. Johnson, will open during Manchester, NH's Open Doors Trolley Night, Thursday, September 22, and Saturday, Sept 24,2016 at Althea Haropulos Photographer Studio in the Langer Building, 3rd Floor, 55 South Commercial Street, Manchester.
Described by Art New England magazine as "…gestural realist landscapes with the overall effect of speeding through layers of lighted space," Johnson's oil paintings are a colorful tribute to the back roads and vistas of New England as perceived by the artist while motorcycling.
"These paintings tell a story of the once-familiar viewed in new context and form," explains Johnson. Her bold brushstrokes record actual scenes of the area from a new perspective, conveying the mystery and joys of travel and fresh vision. Johnson named her show in recognition of the "curiosity that bubbles up about what is around the distant next bend in the path ahead."
Johnson will also be introducing a series of paintings of water that were inspired by her interests in kayaking and swimming, as well as recent travel to Venice.
Gallery hours are 5:00pm-8pm Thursday, September 22 and 1-4pm Saturday, September 24. Both times will feature an Artist's Reception.