Click through > Paintings available for purchase
---
Daryl D. Johnson
is a fine art oil painter who maintains a studio in Amherst, NH.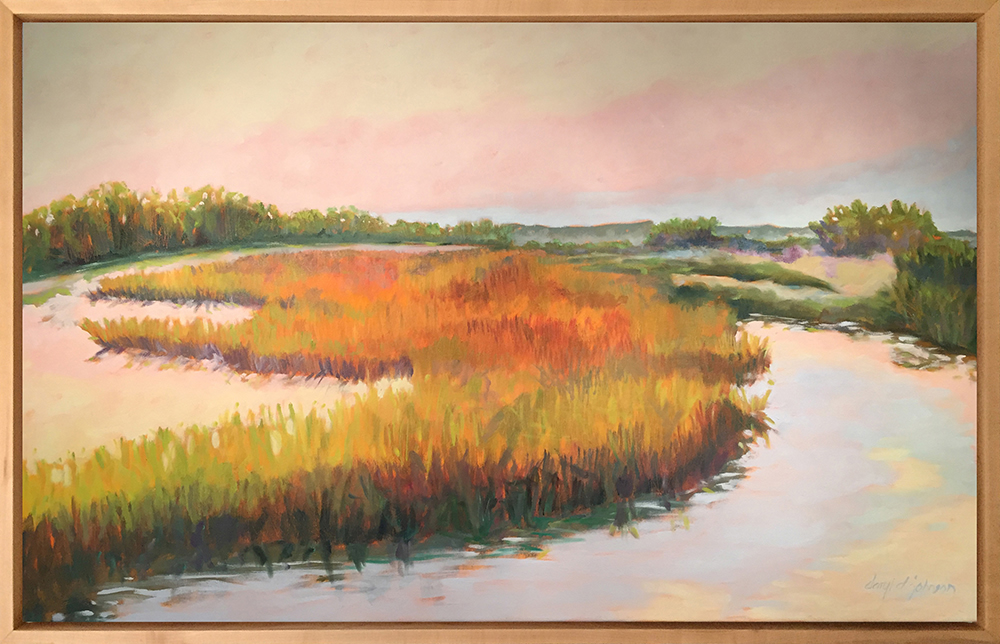 "Morning Tide" — ©2018 Daryl D. Johnson — 30 x 48″ Oil on canvas
Described by Art New England magazine as
"gestural realist landscapes with the overall effect of speeding through layers of lighted space,"
Daryl D. Johnson's oil paintings are a colorful tribute to the
back roads and vistas from which she gets inspiration while motorcycling & hiking.
Let's connect!
---
Become a Studio Insider
— Sign up for Monthly ENews




Mailing List for
Postcard Invitations