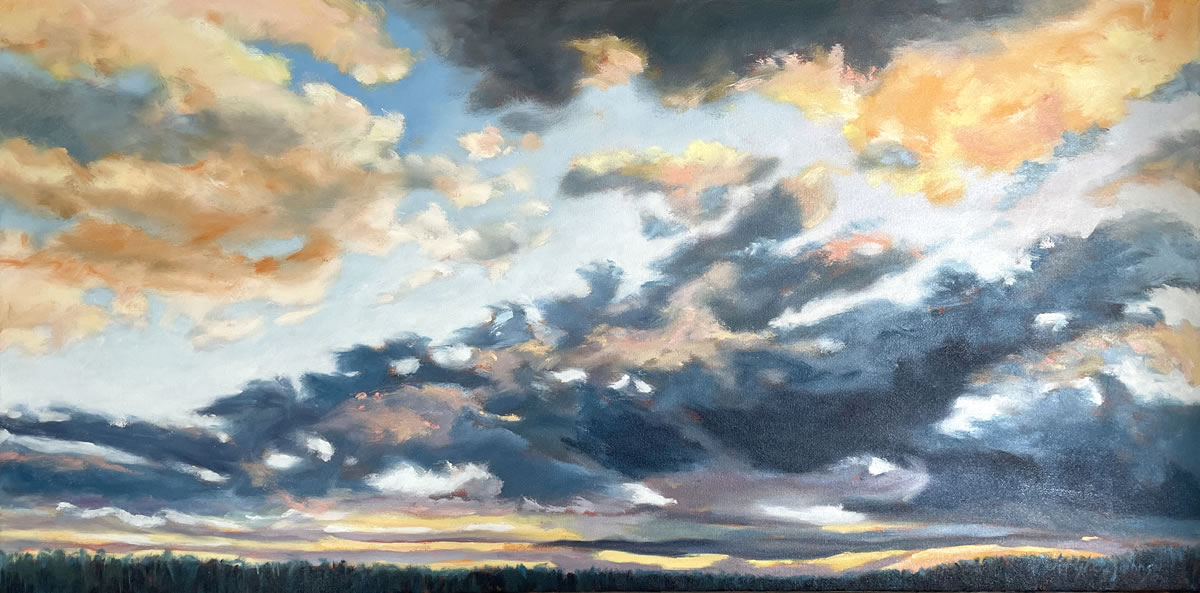 © Daryl D. Johnson, Sunset Wind, Oils on Canvas, 24 x 48″
Daryl D. Johnson
Fine art oil painter who maintains a studio in
Faubourg St. John on the Bayou, New Orleans, LA
Described by Art New England magazine as
"gestural realist landscapes with the overall effect of speeding through layers of lighted space,"
Daryl D. Johnson's oil paintings are a colorful tribute to the back roads and
vistas from which she gets inspiration while motorcycling, kayaking & hiking.
Quote
"Your paintings are just beautiful. I marvel at how the clouds glow!"   — R.S.
Let's Stay in Touch
Sign up for the monthly The Studio Insider eNewsletter
Let's Connect!
504-428-6128
---