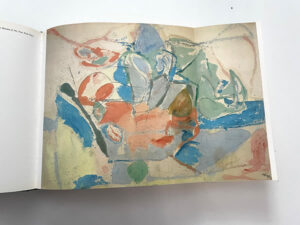 Last year I was sorting through books, doing a hard cull down before packing to move. The art books were the toughest to let go. I had so many, and inherited even more from my Mom several years ago. Her collection included Asian Art, art from Latin America, Mexican, Chinese, all sorts of cultural interests at play. My collection of art books were mostly Impressionists, American Modern, Ancient Greece and an insane amount of books on the painter Turner. Loved Der Blaue Reiter painters as well as Soviet Political Poster art.
As I pulled out one of the largest books, a retrospective of the American Abstract Expressionist Painter Helen Frankenthaler, a postcard slipped out. "Ah! There it is!".
It was the Summer of 1974, I was home from college for the season and needed a job. My mother was always completely unrealistic about how to go get one, although she had a Master's Degree in Library Science and was a Reference Librarian. (As an aside, being an artist and having a Mom as a Reference Librarian was AWESOME!) She was always saying "Tell them you'll sharpen the pencils" to just get into a company. Say what?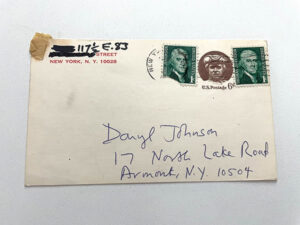 "Write to that painter you like and ask if you can be her studio assistant."
We lived about 30 miles north of New York City and my Dad commuted to Manhattan by train everyday, so this idea wan't entirely impossible to imagine.
So, what the heck, I wrote her.
Several weeks later I received a postcard in the mail.
"Dear Daryl Johnson — Thank you for your inquiry about working as an assistant. At this time I am "fully assisted". but good luck! Sincerely HF".
So please I am that I have kept that card all these years.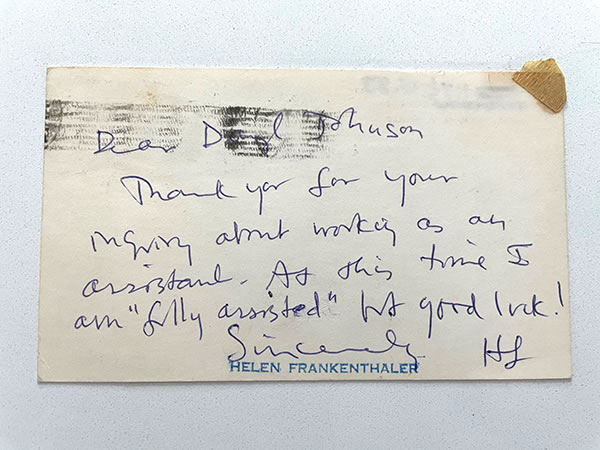 ---
Bio on Amazon
Helen Frankenthaler (1928 – 2011) was an American abstract expressionist painter. She was a major contributor to the history of postwar American painting. Having exhibited her work for over six decades (early 1950s until 2011), she spanned several generations of abstract. Frankenthaler began exhibiting her large-scale abstract expressionist paintings in contemporary museums and galleries in the early 1950s. She was included in the 1964 Post-Painterly Abstraction exhibition curated by Clement Greenberg that introduced a newer generation of abstract painting that came to be known as Color Field. Born in Manhattan, she was influenced by Greenberg, Hans Hofmann, and Jackson Pollock's paintings. Her work has been the subject of several retrospective exhibitions, including a 1989 retrospective at the Museum of Modern Art in New York City, and been exhibited worldwide since the 1950s. In 2001, she was awarded the National Medal of Arts.
---
Recommended Reading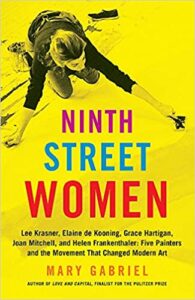 Ninth Street Women: Lee Krasner, Elaine de Kooning, Grace Hartigan, Joan Mitchell, and Helen Frankenthaler: Five Painters and the Movement That Changed Modern Art by Mary Gabriel
---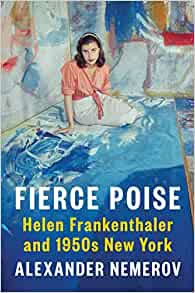 This one has just been publishe

Fierce Poise: Helen Frankenthaler and 1950s New York by Alexander Nemerov
---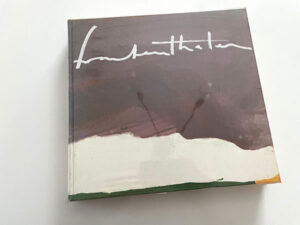 This is the book I have: Frankenthaler text by Barabar Rose. I can not recommend it because 90% of the color-field paintings were strangely printed in black and white! I guess that's good for value studies. I saw a used copy worth many hundreds on Amazon. Go figure.